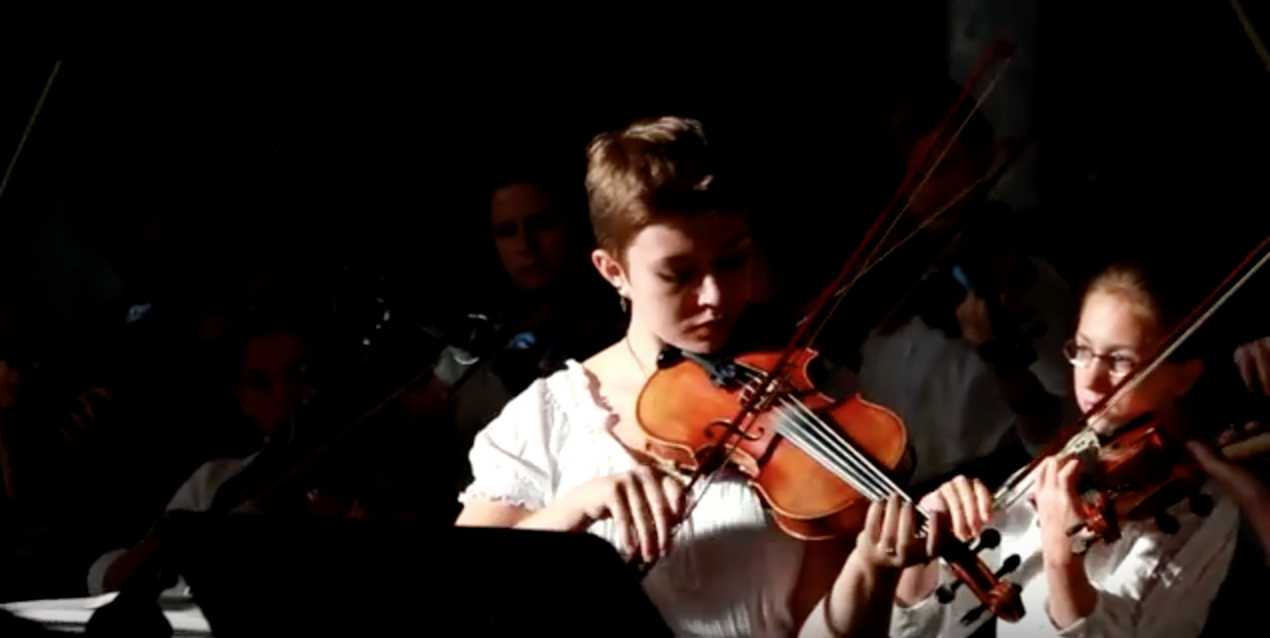 Lannigan's Ball, Bear Dance (2013)
Orange Blossom Special (2013)
Na Fidleiri was founded in 2000 in Charleston, South Carolina by Mary Scott Taylor. Described as "one of the most unique ensembles in the country" Na Fidleiri's mission is to give young people the opportunity to study Celtic music, and provide exciting concerts to audiences throughout the Southeast. Na Fidleiri is unique in that it is a folk ensemble grounded in classical technique. Students produce a wonderfully full beautiful sound combined with idiomatic folk style, with refined intonation, precision and tight ensemble.
Celtic music is music of the Celtic nations, specifically Ireland, Scotland and Brittany. Na Fidleiri trains classical violin players and fiddle players in the traditional style of Celtic music. Students also gain exposure to learning basic penny whistle and can also receive coaching in Celtic stylistic singing and songs. Na Fidleiri typically has a membership of 15-20 violinists/fiddle players, 1-2 whistle players and 2-3 singers. It is two-tiered, being comprised of a beginning preparatory group and a more advanced performing ensemble. They are accompanied by a professional band consisting of guitar, percussion (on occasion) and whistle/recorder.
Na Fidleiri has performed in Georgia, North Carolina, South Carolina and Ireland. They have been featured with the Charleston Symphony Orchestra, on SCETV, Charleston Magazine, Live 5 News, the Charleston Post and Courier, and other media outlets. Na Fidleiri has collaborated and performed with renowned traditional players such as Liz Carroll, Martin Hayes, David Greenberg, Kim Robertson, Abbey Newton, John Doyle, and Kevin Crawford, as well as the Irish youth ensemble Tigh na Ciolle. In Ireland, Na Fidleiri has performed at Maynooth University, near Dublin; The Titanic Experience in Belfast, No. Ireland; and were honored guests in the city of Cobh in County Cork. They also performed in Kylemore Abbey, St. Kevin's Church in the famed Glendolough Abbey, and St. Nicholas Church, Galway.
Na Fidleiri has recorded 3 CD's and produced a documentary, aired on SCETV, of the 2013 concert tour with the Taylor Festival Choir and John Doyle.